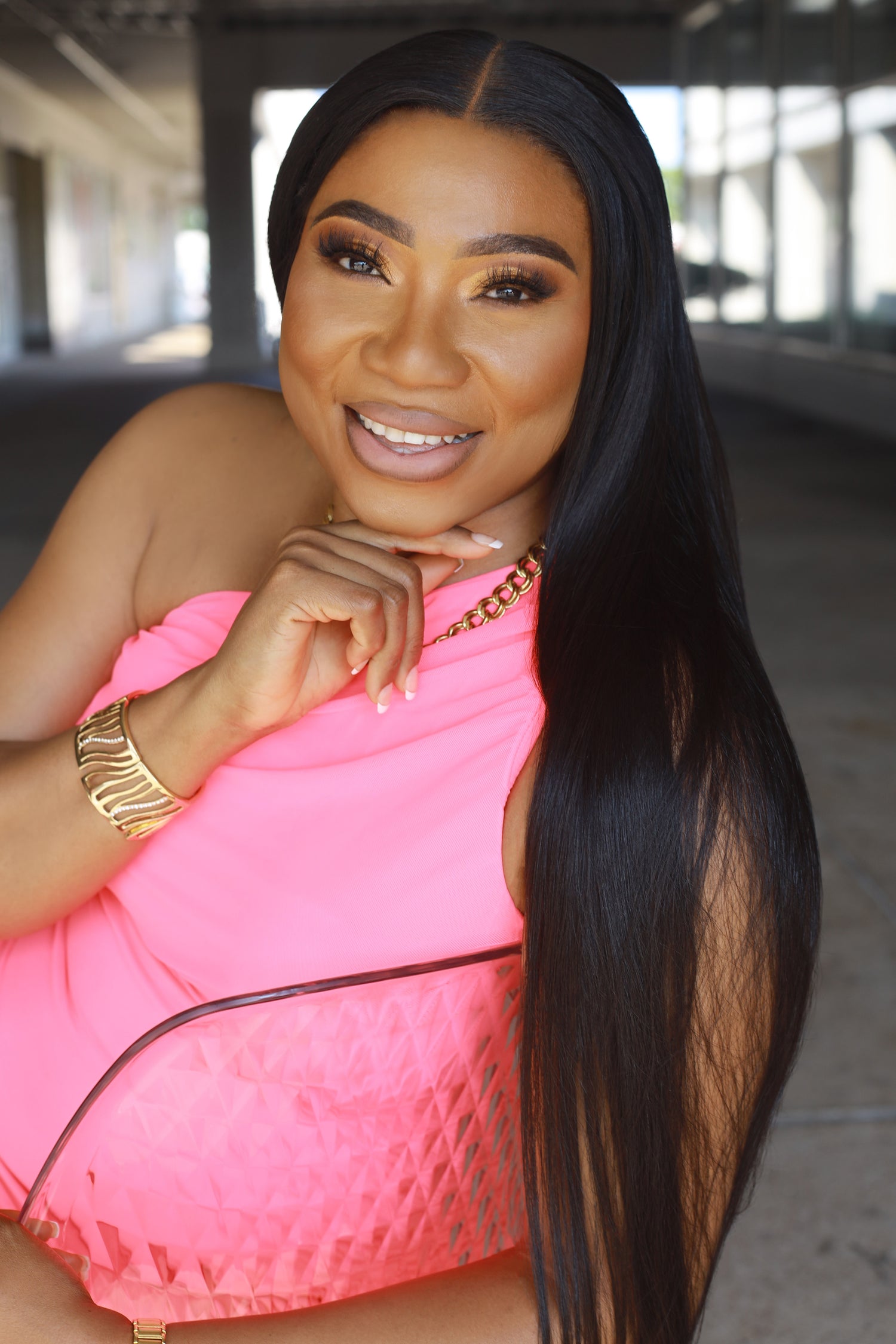 Meet Mirabel Tabe: Missouri, St. Louis Wig Maker + Raw Hair Specialist
Welcome to my world of custom wigs! If you are here, it means you are searching for the perfect hair solution that not only looks amazing but also feels comfortable and natural. You may be experiencing hair loss, seeking a solution that brings back your confidence, or simply looking to switch up your look for an event. Whatever the reason may be, I'm here to help you get the hairstyle you want with a custom wig that is made especially for you.
With over a decade of experience in testing and wearing human hair extensions, I have gained a wealth of knowledge and expertise in creating quality wigs. I am truly passionate about making and styling wigs and only use the finest quality raw hair bundles to ensure that every wig unit is of the highest standards.

When you order a custom wig through our website, you can trust that I'll make it exactly how you want it with your specific measurement and style preference. I use a sewing machine and special tools so that every detail is perfect. I want to make sure that your wig is the best it can be.
Your satisfaction is really important to me. I know that it's not just about a wig looking good, it needs to be comfortable and feel natural too. I'll make sure that your wig is just right for you and fits perfectly. When you wear it, you'll feel beautiful and confident.

xx, Mirabel
ORDER HERE
A little bit more about Mirabel…
Hi! I'm Mirabel, and I live in the beautiful state of Missouri, St. Louis. I would say that I'm an introvert as a person. While it may not always be easy in certain situations, being an introvert has shaped me into someone who values deep connections and meaningful relationships.

I love traveling and exploring new places because I think it's great for us and can help us learn and grow. 
I also really enjoy reading, especially romance novels. They have this amazing power to take me to different places in my mind and make me feel like I'm on exciting adventures. When I'm not reading, I like to watch documentaries on TV. They teach me a lot of interesting things and make me curious about the world we live in.
Sooo that's a little bit about who I am! Thank you for taking the time to get to know me a little better..

xx, Mirabel